Growth market for flexo printing
High press efficiency and quality
Ultramodern Evo XD 8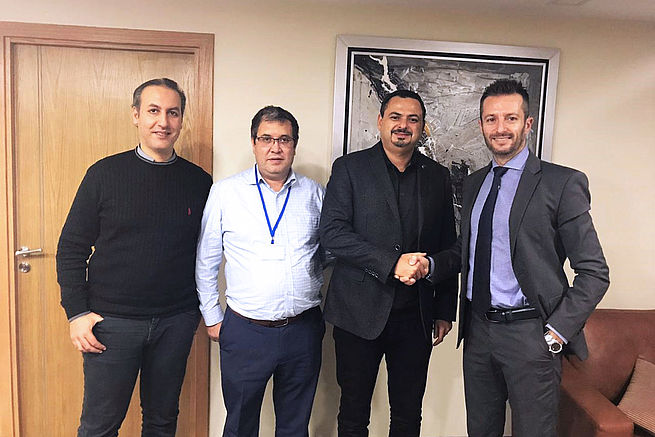 Multisac SA is a relatively young company that is active in the field of flexible packaging. Operating from its headquarters near Casablanca in Morocco, it is currently enjoying a dynamic growth phase, and has earned itself an excellent reputation among its customers. This made expanding its production capacity with a new Evo XD press from Koenig & Bauer the next logical step for the company to take. Mehdi Iraqi, general manager of Multisac SA: "We are convinced that Koenig & Bauer is the ideal partner to help us meet the high expectations we have of ourselves. The outstanding technology that the Evo XD offers will enable us to set new standards for the packaging segment." Multisac SA was founded in 2006 and has grown to become a leading company in North Africa. Multisac SA produces packaging and flexible materials in a modern environment. Almost 1 million units of flexible packaging are produced every day, which are meanwhile being exported to 21 countries. More than 700 employees provide the company's customers with support through all process steps, from the initial idea to a finished product. "The cooperation between our two companies has been very professional and has a solid basis in trust. Multisac guarantees its customers quality and no delays – and that is precisely what the Evo XD allows us to offer," says Stefano Paiano, regional sales director of Koenig & Bauer Flexotecnica. In some regions and industries, the economy is booming. Thanks to the modern technology from Koenig & Bauer, the company hopes to gain a competitive advantage in packaging printing with the new machine. "We are on a very good course with our machines. Our technology, the quality of our products and our professionalism are highly regarded around the world," continues Luigi Magliocchi. CEO of Koenig & Bauer Flexotecnica.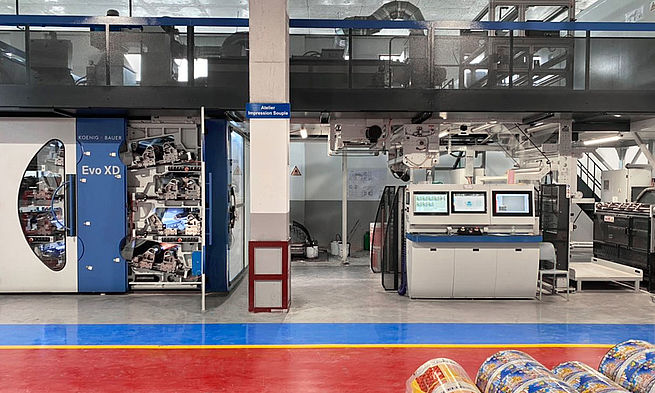 New technologies for the Evo XD
The CI flexo press from the successful Evo XD series is suitable for using solvent- and/or water-based inks to print a broad range of substrates such as plastic films, very thin and sensitive 'breathable' LDPE or laminated materials, as well as papers. It is engineered for a web width of 1320 mm and cut-off lengths between 370 and 1000 mm. The technical highlights include a highly efficient, energy-saving ventilation system in the bridge dryer, and the fully automatic impression control system AIF, which allows makeready settings to be made without ink consumption. The user-friendly register control system REGI_Touch minimises start-up waste, and all important automation and operating functions are integrated into the new touchscreen to facilitate intuitive machine learning and operation. When it comes to automation for fast job changeovers, the Evo XD represents the state of the art. Depending on the particular substrate in use, production speeds up to 500 m/min are possible.