New unit established to accelerate the digital transformation
Transition from manufacturing company to technology provider
Kyana as the first market-ready AI application in the industry
Integration of existing digital solutions and systematic development of new services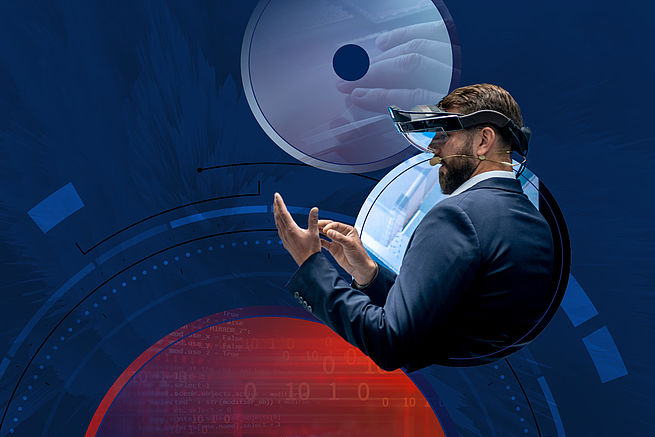 Koenig & Bauer has already transformed the world of print on any number of occasions. It has long since transitioned from a classic manufacturing company into an agile technology provider, and numerous digital products and offers complement its printing machinery. With a new group-wide unit focussed on the digital transformation, Koenig & Bauer is now intensifying its development of new business models and digital solutions covering the full lifecycle of print products.
Koenig & Bauer's group strategy EXCEEDING PRINT adopts global megatrends as a basis to further advance the company's digital transformation and to continue its development of digital business models. New digital products associated with the company's core product – printing presses for practically all substrates and technologies – are being added to the portfolio, and ensure that customers can continue to rely on maximum productivity and availability in the future. "The digital transformation is 'people business'. The realignments in corporate and innovation culture, combined with the development of modern software products for our customers, are driving the company's transition from a machine manufacturer to a technology provider," says Ralf Sammeck, member of the Executive Board and CDO at Koenig & Bauer. "We are becoming 'digital trusted advisors' to our customers and can use data to derive recommendations for action, for example to make production more efficient."
The new digital unit has been operating at group level since 2022, coordinating and supporting the development, implementation and market launch of digital products and services – from the initial idea through to commercial viability. "We direct our focus at our customers and provide them with support wherever they can make their businesses even more profitable with digital solutions," says Sandra Wagner, Vice President Digitalisation and head of the interdisciplinary team. As the former Head of Sales and Marketing at group subsidiary Koenig & Bauer Coding, she helped to give a face to artificial intelligence: The digital assistant Kyana offers every option for smart production support, from remote service to predictive maintenance. Wagner and her team are planning to further expand this service and intend to integrate Koenig & Bauer's already existing capabilities for recording, analysing and interpreting machine data using artificial intelligence into a central, AI-assisted platform for customers.
Furthermore, the market launch of a digital product that unites two key components of the group strategy EXCEEDING PRINT, namely sustainability and digitalisation, is imminent. After all, Koenig & Bauer and its global customers not only exert a decisive influence over the world of print and packaging, but also share responsibility for structuring production processes sustainably.