Joint developments to boost sustainability
Teamwork at industry events
Starter kits for commissioning new presses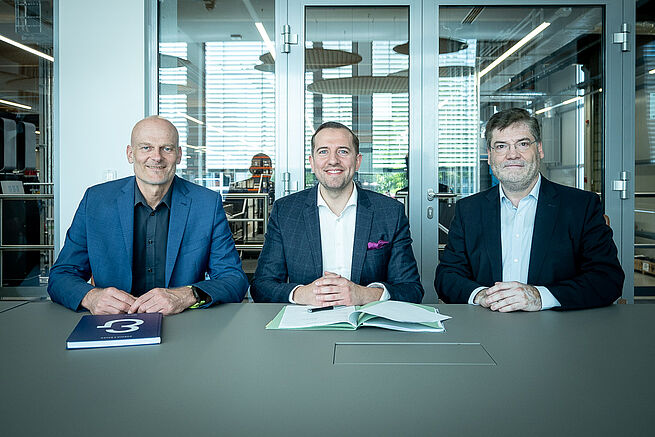 Koenig & Bauer has signed a cooperation agreement with the printing ink specialist hubergroup Print Solutions, forming a partnership covering conventional printing inks specifically for Rapida sheetfed offset presses.
Extensive tests using hubergroup's printing inks were conducted before the agreement was signed. The inks were optimised for high-performance printing on the Rapida presses, and their ongoing use in the Koenig & Bauer CEC means they are subject to constant quality monitoring processes. This is why Koenig & Bauer recommends the exclusive use of these tested and certified printing inks on Rapida sheetfed offset presses worldwide.
The partnership was established to optimise both manufacturers' products and ensure the best possible compatibility. What's more, the agreement also covers:
the development of a joint sustainability strategy (occupational health and safety, cradle-to-cradle design, certifications)
joint development and marketing of printing inks for primary packaging for food products
the development of customised concepts for brand owners
strategic and technological development projects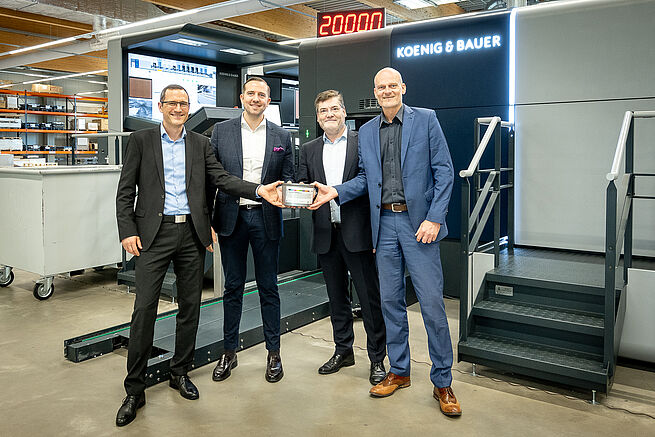 Along with the development partnership, both companies are working together as a team at international trade shows, as well as at customer events and at product training courses.
Users will enjoy direct benefits from the partnership between Koenig & Bauer and hubergroup. Each new Rapida press they order will come with a starter kit containing printing inks. These inks are used for commissioning the press – and come with guarantees covering performance and print quality. Once the commissioning and test phase is complete, users interested in continuing to use the recommended inks can order them from both companies' sales systems. This allows them to benefit in production from optimised and perfectly coordinated products, along with all future developments.