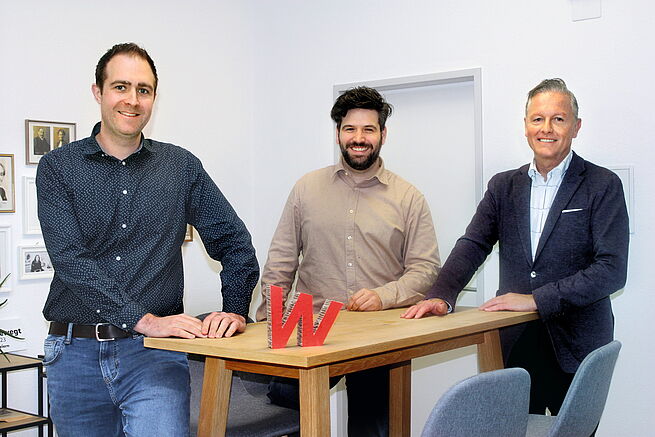 Swiss commercial printing company Wallimann Druck & Verlag is investing in its future, and has purchased a high-end sheetfed offset press from Koenig & Bauer for its production facility in Beromünster. The five-colour Rapida 76 with inline coater and extended delivery in Koenig & Bauer's award-winning design will lend a significant boost to production efficiency by allowing faster makeready and higher printing speeds – in combination with top print quality.
As a long-established printing and publishing house, Wallimann has gathered extensive experience in the commercial sector and offers a broad portfolio of print services. In addition, it publishes the Anzeiger Michelsamt, a weekly regional newspaper that is produced entirely in Beromünster. Long before the founding of Wallimann Druck & Verlag in 1908, it was here that clergy member Helias Helye printed the first dated book in what was Switzerland in 1470, defining the town as one of the most important cradles of the Swiss printing industry. In recent years, Wallimann has evolved into a leading regional print company and enjoys an excellent reputation for quality and reliability. True to its motto: 'Printed in the region – with passion, for maximum emotion!'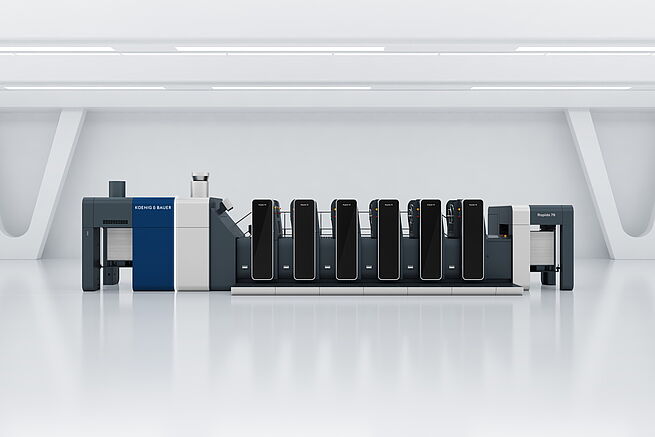 The latest investment decision was taken after a comprehensive and detailed evaluation process and intensive negotiations with Koenig & Bauer. Competent advice and successful print tests persuaded both the company management and the production team to award their order for a new half-format press to Koenig & Bauer.
The highly automated Rapida 76 prints substrates in thicknesses from 0.04 to 0.8 mm across a format range from a maximum of 530 × 750 mm down to A4. Its feature highlights include the DriveTronic feeder and the sidelay-free infeed DriveTronic SIS. The fully automatic plate changing system featured by the Rapida 76 is designed to handle unbent plates, and individual inking units can be disengaged from the control console. The Rapida 76 also boasts the extremely fast and precise inline measuring and control system QualiTronic ColorControl, automatic register capabilities and simultaneous washing systems that operate parallel to other makeready processes. Furthermore, the cutting-edge TouchTronic operating and console concept incorporates an 'AutoRun' functionality to enable the fully automatic printing of a whole sequence of print jobs without interruption.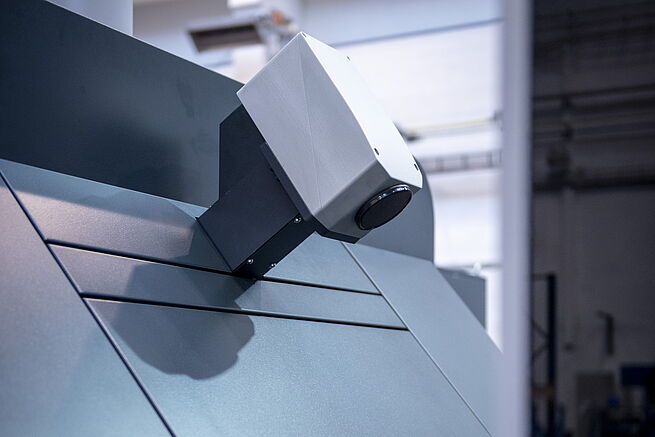 The modern coater with automated coating forme changer (SAFC) and a fully automatic coating supply and cleaning system is combined with energy-efficient VariDryBlue dryers in the extended delivery to create the ideal prerequisites for high-quality finishing at high production speeds and with ultra-fast makeready. The VariDryBlue system achieves enormous savings in terms of the energy input for drying.
The new flagship integrates seamlessly into the print company workflow via the production management system LogoTronic. The LogoTronic Cockpit shows the staff at Wallimann Druck & Verlag all important performance indicators for real-time analyses or KPI benchmarking. The Rapida LiveApp (ErgoTronicApp) even allows the press to be monitored and controlled using mobile devices.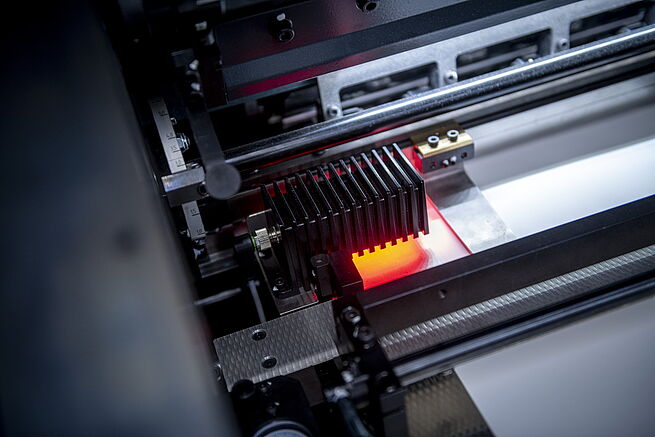 The innovative technology, exceptional performance capabilities, high print quality and fast makeready of the Rapida 76 convinced the decision-makers at Wallimann that this was the right choice of press. They were equally impressed by the service concept at Koenig & Bauer with its 24/7 remote maintenance function and a comprehensive package of services provided by a local team of Swiss technicians and project engineers.
Wallimann Druck & Verlag's managing director Patrick Wicki and production director Andreas Rütti are delighted with their investment: "The purchase of the Rapida 76 lays an important foundation for the future of our company. The new press will enable us to slash makeready times and expand our production capacities, and ensures that we can continue to wow customers with our high-quality print products in the future. This step is a clear commitment to our goal of always offering customers an ideal solution and the best possible results."