Camera-based inspection of front and back of metal sheets
100% inline quality control of coating and print appearance
Can be integrated in a variety of ways into a line
Individually adaptable due to modular design
Reduction of follow-up costs through transparent quality inspection
As the leading provider of metal decorating solutions, Koenig & Bauer MetalPrint presents one of its latest innovations: A conveyor customised for inline inspection of metal sheets.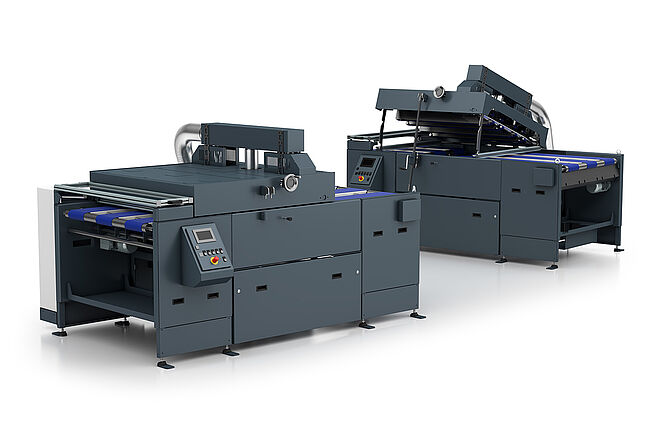 Inspection Conveyor | Outstanding inline quality control
The inline inspection unit uses state-of-the-art sheet handling to assure a high-resolution inspection of the metal sheet as it moves through the production line. Thus enables an analysis of the printed image and the coated or uncoated surface to detect defects such as scratches, contaminations or other imperfections - on both sides of the sheet, completely inline. Once a defect on the sheet is detected, it is documented and, if the line configuration is suitable, a signal can be transmitted to automatically reject this waste sheet in a subsequent module of the line. Even if the line configuration does not allow direct rejection, a complete quality check and documentation is still implemented. This ensures that only 100% verified sheets are delivered to the customer.